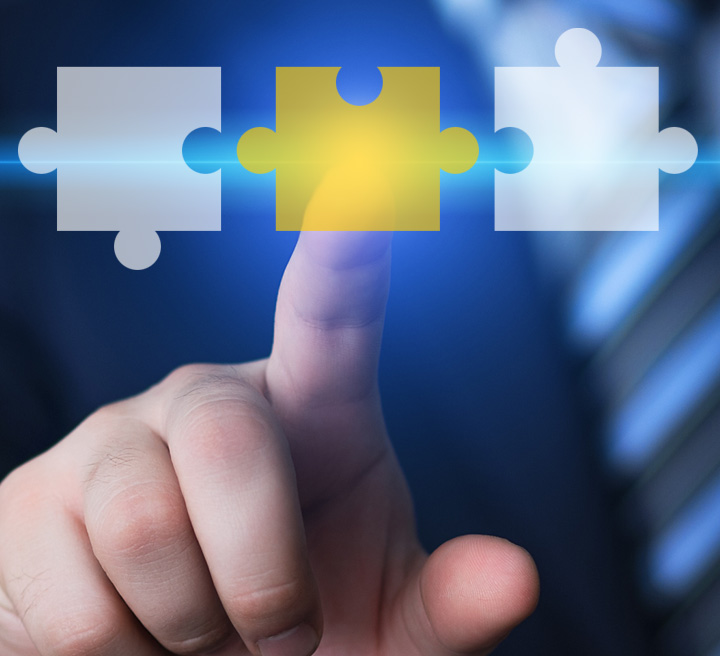 Business Systems
WFconnect
Workflow Systems
Simplified system integration
With Dynamic Software's integration solution integration in the Purchase to Pay (PwP) process is simplified. ERP systems and Electronic Invoice Management systems (also known as Workflow Systems) communicate with each other in an automated, controlled and secure way.
companies in Europe have a configuration for use of the integration concept today.
"If I had asked people what they wanted, they would have said faster horses."
– Henry Ford
Products
An increasingly common feature when handling supplier invoices is to use special web-based EFH systems for attestation management. These systems need to communicate with existing ERP systems for transferring business transactions.
WFconnect
In order to simplify the management of such integrations, we at Dynamic Software have created the WFconnect concept, which consists of WFservice, WFconnector and WFtransfer modules.
Dynamic Software's platform has a pure client/server architecture, consisting of a server component and a client serving several ERPs.
The server component is operated as a web service, which can either be installed locally at our clients or use external servers located at one of our partners. The architecture chosen impacts the installation procedure and can support both "on-prem" installations as well as the cloud.
WFservice
The connector to the EIM/Workflow system, which is the access point for WFconnector and WFtransfer. WFservice handles all monitoring as well.
WFconnector
The connector to ERP systems.
The application retrieves and transfers up-to-date registers I.e. suppliers, chart of accounts, dimensions/objects and exchange rates. The type and scope of registers transferred depends on the combination of ERP and EIM/Workflow systems.
WFtransfer
Modern file transfer.
Is used for transfer of scanned and interpreted invoice data, between the scanning office and client. WFtransfer can be used for an unlimited number of clients. We offer WFtransfer as an alternative to traditional FTP file exchange.
ERP
WFconnector currently supports 44 different business systems.
As our ambition is to be Europe's leading integration partner for integrations in the P2P process, we are increasing our support for new business systems in line with market wants and needs.
Electronic Invoice Management / Workflow Systems
WFService currently supports 14 different Electronic Invoice Management systems. One connection to a new EIM system gives access to all ERPs. The other way round is also true. Once a component for a new ERP is developed it can be easily be adopted to the EIM solution.
About us
Dynamic Software is the obvious choice for all player profiles in need of secure connections/integrations in the P2P process, between Business Systems (ERPs) and Electronic Invoice Management systems (Workflows).
Dynamic Software in Sweden AB was started in 2011
Our vision is to greatly simplify and facilitate life for providers of Electronic Invoice Management systems and Cloud Services by developing a one-of-its-kind integration product. The product has a web-based administration interface that makes it possible for systems to communicate in a secure and controlled way with continuous monitoring and deviation reporting, minimizing effort for setup and maintenance.
Since start up in May 2011, Dynamic Software has grown rapidly and zz companies today have Wfconnector installed.
Our business plan is to provide innovative and user-friendly integration solutions that greatly simplify installation, operation and administration, as well as to reduce the costs and increase the quality of clients' business workflows.
Dynamic Software is the obvious choice for all player profiles in need of secure connections/integrations in the P2P process.
Our strategy is to be the central hub in transaction flows in the P2P process. Our products, with their strong core functionality, attract leading market players.
The cornerstone of our success is our experience and development of and commitment to strong fundamental values, as well as state-of-the-art market capabilities, operational stability and client support. From this basis, we look at client needs and transform them into scalable functionality that is of maximum business benefit to our clients and partners.
Our vision is to become the Nordic region's leading integration partner in EFH system integrations.
Support
Our support service is available to all clients with a valid license agreement. If you cannot find what you are looking for in the manual or on our website, please contact our support service. Whenever you take contact with us, please give your client number.
Contact our support
We use
Teamviewer for remote support.
Click on the icon to download the application.
"Coming together is a beginning; keeping together is progress; working together is success."
– Henry Ford